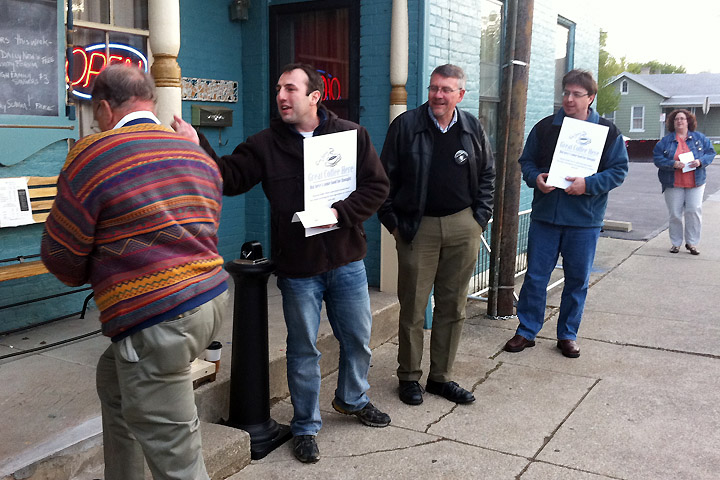 Several Dayton Newspaper Guild members handed out leaflets and welcomed about 20 people as they entered the first community coffee with Dayton Daily News editors on Wednesday, April 11.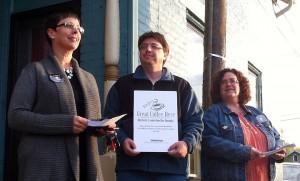 Ron Rollins, associate editor, asked readers to "come talk about what's on your mind, but I'd like at least part of the conversation to be about media bias — something our papers are always trying to work on."
The Dayton Newspaper Guild tried to jumpstart that conversation with a message focused on the company's bias against its own workers and wanting the power to replace jobs that provide a living wage and benefits with low-paid freelance work.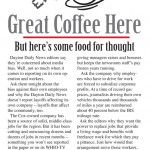 Several people attending applauded the editors on the newspaper's renewed attention to investigative journalism. It's exactly this kind of intensive work that demands the skills of professional journalists.
A couple of readers also questioned the paper's recent shifting of journalists away from covering Dayton's vibrant arts community, which they noted is an important part of the economy and helps distinguish Dayton among cities of its size.
Dayton Informer coverage of coffee>