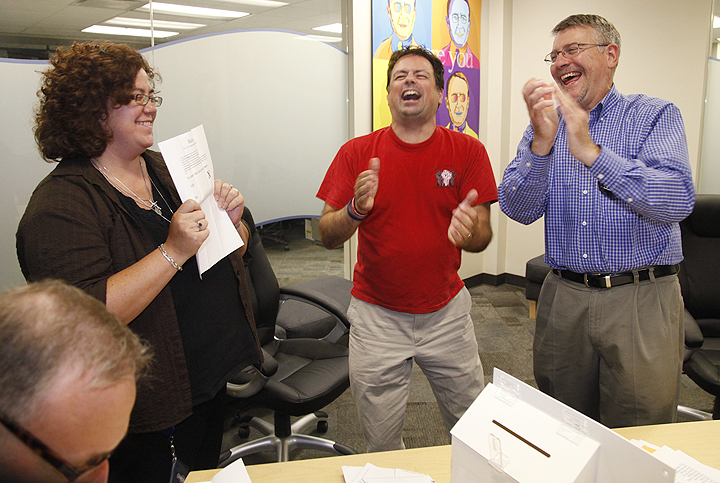 Members of the Dayton Newspaper Guild's newsroom unit voted Monday, July 30, to ratify a historic contract agreement with Cox Media Group Ohio. The agreement between the Guild and the company breaks one of the longest labor standoffs in the nation. The two last came to terms in 1986, when the Guild was represented by an independent union.
"There are many people who said this dispute would never be settled, but it has been," said Lou Grieco, president of the Dayton Newspaper Guild. "This contract balances the company's need for flexibility in a changing media environment against traditional protections our members count on."
The one-year deal for newsroom workers at the Dayton Daily News comes with union concessions but includes arbitration. For years, the company had resisted agreeing to any meaningful language that would allow terms of a contract to be enforced.
"This is a victory for everyone involved, management and employees alike," Grieco said. "Because we can finally move forward, put this dispute behind us and work together to continue the innovative journalism that the Dayton Daily News does so well."
The two sides last negotiated in 2007, when the company declared impasse and posted work rules. The company requested a return to the bargaining table late in 2011. As negotiations continued, Guild members never rested in pursuit of a contract, holding numerous rallies outside the Cox Media Center and silent protests inside. The Guild also leafleted area events and sent letters to the newspaper's advertisers to gain the public's support in asking management to keep middle-class jobs in Dayton. The effort gained strength from the many readers and area union proponents who responded with letters and emails to company management in support of the Guild.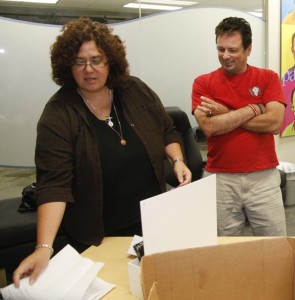 Union-represented workers in Cox's Ohio operation still face a number of challenges. Earlier this month, the Springfield Newspapers Editorial Association merged with the Dayton Newspaper Guild as a separate bargaining unit. The new Springfield Unit is currently in protracted bargaining talks with the company. Also, due to company restructuring, Guild-represented copy editors became a separate unit of the Guild. Those employees are now working under a transitional agreement and will be seeking a first contract within the year. So the difficult work of gaining fair contracts for members continues unabated.
"Many copy editors worked hard to get a contract for those remaining in the traditional bargaining unit," Grieco said. "We will not rest until those copy editors, and our Springfield brothers and sisters, are under contract."
The Dayton Newspaper Guild represents more than 100 reporters, photographers, copy editors and editorial assistants who work for the Cox-owned Dayton Daily News and Springfield News Sun. Cox Media Group Ohio also owns WHIO-TV and radio and other newspapers including the Hamilton JournalNews and Middletown Journal.