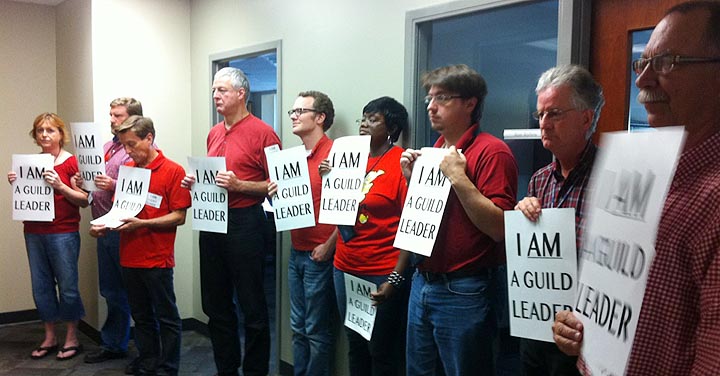 Members of the Dayton Newspaper Guild supported their bargaining team on Friday, June 22, with another silent protest. Members lined two sides of a conference room outside the Dayton Daily News' 4 p.m. news meeting holding signs reading, "I am a Guild leader."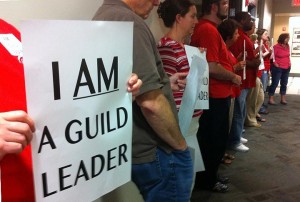 The action was in response to a June 18 letter sent to the Guild bargaining team and then forwarded to the entire company from Jana Collier, the newspaper's editor-in-chief.
After becoming aware of an informational letter the Guild sent to advertisers, Collier called Guild leadership "short-sighted and selfish" for bringing attention to Cox Media Group's plans to send local advertising jobs overseas and the company's desire for the power to replace professional newsroom jobs with low-paid freelancers.